Turns out, fewer medical practitioners can be a good thing: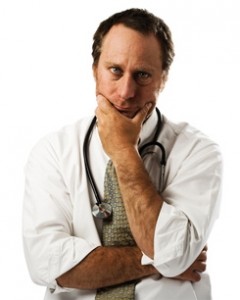 According to the Jerusalem Burial Society, a month-long doctors' strike in Israel in 1973 lowered the country's death rate by 50%.
When Canadian physicians went on strike in the 1960s, the nation's mortality rate dropped.
In Bogota, Colombia, doctors only treated emergency room cases for 52 days in 1976, and the death rate fell by 35%.
Keep in mind that medical care isn't health care. It's sickness care. It's reactive, not proactive. It treats symptoms and frequently ignores cause. The beauty of chiropractic is the interest in the person with the problem, not the problem in the person. Chiropractic is holistic and vitalistic, while medicine is atomistic and allopathic.
~taken from www.patientmedia.com~
Hey we are not saying that the medical profession is all bad. We know that there are many good things about it. Just think about what you are doing about your health and how to truly prevent disease and sickness.
Call for free consultations for you and your family. (435) 688-0444.