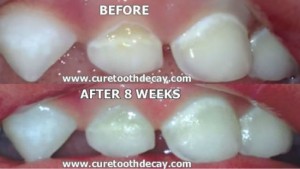 For many, many years we have been taught that when you have a cavity or tooth decay that you need the dentist. Well that might be true but you may want to try some of these home remedies before consulting with expensive dental procedures.
Check out the Healthy Home Economist Blog and find out more about healing tooth decay.
If you think you teeth are important then you probably agree that your brain and spinal cord might be slightly more important in your development. A healthy nerve supply from the brain to the body is important to heal efficiently and adapt better to changes in life. In this case a healthy 5th and 7th cranial nerves would be of benefit. Of course subluxation (a joint locked out of its normal range of motion putting pressure on the brain stem or other spinal cord) can decrease nerve function up to 70% if found between the top neck bone and the base of the skull.
You and your family can call our office for a FREE SPINAL check to see if you can heal up to 70% better by simply keeping you and your loved ones subluxation free.
We hope to see you soon!