How many of us hear of someone going for their routine checkup… at the dentist, OBGYN, annual physical, PSA, mammogram, … and the list goes on and on.
Do you realize that all these issues have one common possible cause to them?
Your brain controls every cell and function in your body… I bet you knew that but have not really thought about it. Up to 80% of what you do is controlled by your brain sub-consciously. How does the brain to do all that, how does it communicate with the rest of the body? You know it is through the NERVOUS SYSTEM.
So imagine if there was ever a time when the brain could not stimulate the body to function correctly, what could happen… well, slowly over time those functions become "self-reliant" (kind of like leaving your computer on all day… errors slowly begin to crop up) or they do not tend to work at all. Without the self correcting function of the brain to dictate to functions what to do, how to repair and eliminate errors those functions in the body begin to have errors, disease and eventually die.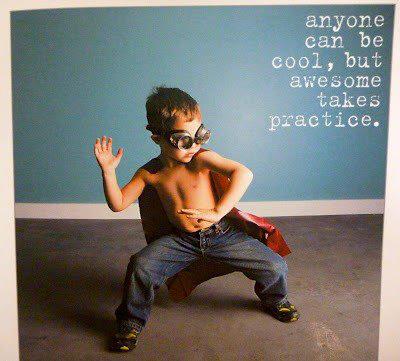 Do you know what subluxation is? It is when a joint in your spine is locked out of it's normal range of motion putting chronic pressure or irritation on a nerve, nerve root, spinal cord or even the brain stem. This is a possible source to many areas of disease. Why? Because, that pressure chronically being put on the nervous system decreases the ability for the brain to talk to your cells and your bodily functions. They exist, I and many others have seen them, and these subluxations can be unlocked, thereby restoring your natural ability for your brain to tell those tissues that are not working right to heal.
So, now you have some choices;
1. Go to the medical doctor and get a drug that will speed up or increase signals being sent to/from the brain. Of course you will have to deal with those pesky side effects and not to mention medical bills.
2. Surgery may be the answer for you. Just get them to cut you open and break off the back of the spinal section that seems to be the cause of that subluxation. And since God put a zipper on you why not just have them remove your gall bladder and appendix while you are there! Of course you will have to deal with the even higher medical costs; and once they cut that bone out of there it is gone… they don't put it back.
3. Hey here is an idea… you should go see a super smart and quality driven awesome CHIROPRACTOR. Yep, chiropractors are good for more than just making popping and cracking noises. They can actually remove subluxation in 99.999999….% of the cases, and if you find one that is really smart they can unlock that subluxation without popping or cracking and still make you feel good! Of course there are down sides to chiropractic, once you start you won't want to stop because of the healthy, good and uplifting feelings you get after getting and holding your adjustments. Also, you most likely will get your money's worth with most honest and awesomely smart Chiropractors.
Hey I get it, sometimes it is hard to see how something new might be of a benefit; it's like I say, "if you do not believe your brain can heal your body … DON'T see a Chiropractor."
Upper Cervical Chiropractic Chiropractors, like at Simply Health Chiropractic, check the areas of the spine that can contribute to subluxation. Please do not wait until you have a disease or symptoms. You can have no symptoms or pain or any disease but that subluxation is there slowly building disease and pain.
Take it from someone who is smarter than me, "An ounce of prevention is worth a pound of cure." – Thomas Edison.
Simply call us to see if you qualify with subluxation to be a client. Free Consultation… 688-0444